City Council
---
Councilwoman June Byrnes, Ward 1
email: jbyrnes@linwoodcity.org
Term: 3 years, Expires 12/31/2021
June is an active member in Linwood, the City where she grew up and then chose to raise her three children in with her husband Jim. She graduated from Glassboro State College in 1987 with a BA in Communications. She started her career in the casino industry working in Advertising and Public Relations, then taking a job at the Press of Atlantic City until she was fortunate to be able to take time off to manage her family and volunteer with several civic organizations. She has served on the Linwood Zoning Board, Linwood Education Foundation, Summer Enrichment, and the Superintendent's Advisory Board. She returned to sales and marketing in 2015 as a licensed Real Estate agent. June continues to be passionate about supporting charities including Court Appointed Special Advocates (CASA), Friends of the Linwood Library, Catholic Charities, The Women's Forum, and several school and sports committees/booster clubs. As a Council member representing Ward 1, June is Chairperson of the Neighborhood Services Committee and sits on the Revenue & Finance, and the Public Works Committees.
---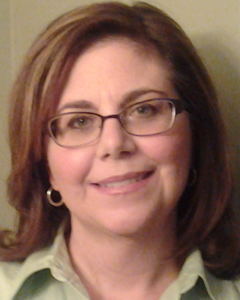 Councilwoman Stacy DeDomenicis, Ward 1
email: sdedomenicis@linwoodcity.org
Term: 3 years, Expires 12/31/2019
Stacy moved to Linwood from Atlantic City in January 1991 with her husband Greg and their children, Gregory and Gabrielle who graduated Mainland High School in 2001 and 2004.
She is a graduate of Our Lady of Mercy Academy and South Jersey Business School.
Stacy is a Licensed Insurance Producer and has the Accredited Associate of Insurance and Certified Professional Insurance Women designations. She was a member of the National Association of Insurance Women of Atlantic County from 1992 to 2013. Stacy held many positions including President from 2002-04. She received the Insurance Professional of the Year Award in 2005. In 1997, she represented the Region I at the National Association Convention in the Communicate with Confidence Speak Off.
Stacy's community involvement began shortly after arriving in Linwood by participating in school activities such as Art goes to School and still reads on Dr. Seuss Day at Seaview School. She was Past Linwood Little League Concession Board Member, Past Linwood Panther Cheerleading Coach, and a Member of the Mainland High School Safety Program, After Prom Volunteer from 1999 to 2006 and a Member of Our Lady of Sorrows Church. Stacy also was recording secretary for the Friends of the Linwood Arboretum from 2011 to 2013.
Stacy served as member of the Linwood Zoning Board from 2005 to 2007 and was elected to City Council in 2007. As a council member Stacy has chaired the Public Works Department. While chairperson she has helped negotiate two union contracts, assisted in the contract with ACUA to provide the trash & recycle services for the city and the purchasing of an Infrared Machine which helps the city maintain streets.
---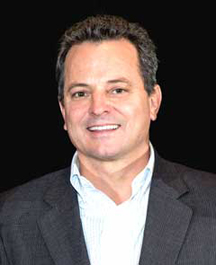 Counciman Todd Gordon, Ward 2
email: tgordon@linwoodcity.org
Term: 3 years, Expires 12/31/2021

Todd is a lifelong resident of Linwood. He attended Linwood schools and Mainland Regional High School. He graduated from Drexel University with a BS in Mechanical Engineering and currently works for South Jersey Industries. His community involvement includes serving on the Linwood Zoning Board from 2002 to 2012 (past vice chair), Linwood BOE Superintendent's Advisory Council, Linwood BOE Master plan Committee, elected member of the Atlantic County Committee, Linwood Republican Club (past President), and has volunteers his time with many of the Youth athletic organizations. He has served on City Council since 2012 and currently services as the Chairman of the Engineering Committee. Todd is married to Maureen and they have three children, Anna, Michael, and Tommy.
---
Todd Michael, Ward 2
email: tmichael@linwoodcity.org

---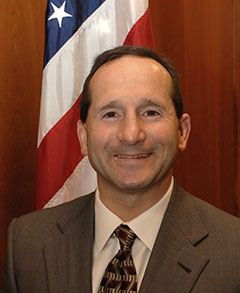 Councilman Ralph Paolone, Ward 2
email: rpaolone@linwoodcity.org
Term: 3 years, Expires 12/31/2020
Ralph has lived in Linwood since 1992 with his wife Deborah and their three children, Garrett, Gabrielle, and Gavin. Ralph is very active in the community and was elected to City Council in 2005. Ralph has coached the Mainland United's U11 boys travel soccer team and head coach of the Mainland Junior Wrestling Team. They are members of the Our Lady of Sorrows Church.
Ralph attended Williamstown High School where he successfully participated in soccer, wresting, and tennis. As wrestler Ralph qualified for the nationals and ranked 4th in the country Division Three.
Ralph graduated from Ursinus College in 1985 and Delaware Law School of Widener University in 1988, receiving his Juris Doctorate, Cum Laude. Ralph opened his Law practice in 1996 and is a certified civil trial attorney. Ralph has served on the Zoning Board and is a member of the Atlantic County Republican Organization.
---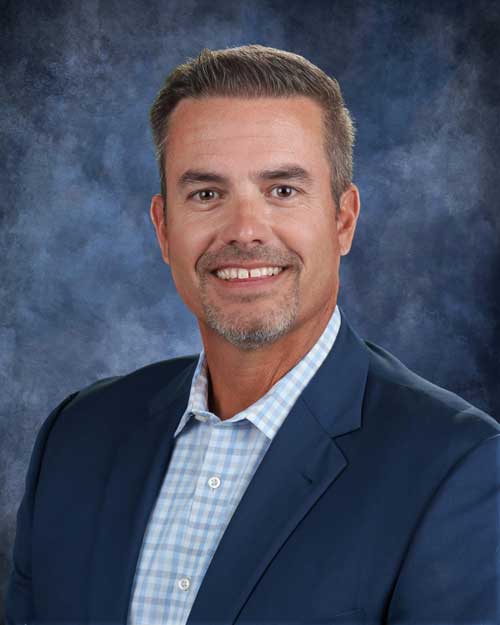 Councilman Eric Ford, Ward 1
email: eford@linwoodcity.org
Term: 3 years, Expires 12/31/2020
Eric has been a Linwood resident since 2004 and was appointed to Council in June 2016 to an unexpired term. Eric previously served as President of the Linwood Recreation Board and as a member of the Linwood Zoning Board. Eric is a Past President of the Linwood Baseball Association, previously served on the Board of Trustees for the Camden County Chapter of the United Way. Eric is a partner with the Timber Ridge Homes Group which is a private homebuilder based on the Eastern seaboard as well as a full service land development company. Eric's community involvement have included positions with Mainland United Soccer, Linwood Baseball, Linwood Street Hockey, and Mainland Youth Lacrosse. He is married to Kelly and they are the parents of three children: Keegan, Devon and Lani.
---
Councilman Matthew B. Levinson, At-Large
email: mlevinson@linwoodcity.org
Term: Appointed to vacancy, Expires 12/31/2020
Matthew B. Levinson is corporate director, Construction and Real Estate, AtlantiCare. He directs planning and design, construction, contractor management, project management and real estate development for AtlantiCare Regional Medical Center campuses and offsite locations of the health system.
Prior to joining AtlantiCare, Levinson was employed by Cirignano Contracting as its chief operating officer. He served as chairman and chief executive officer of the New Jersey Casino Control Commission from 2012 to 2017 and held a seat on the Casino Reinvestment Development Authority Board through the role.
Earlier in his professional career, Levinson worked as chief financial officer, SOSH Architects, where he was responsible for accounting and finance operations for the firm's offices in Atlantic City and in New York City. As a casino accounting manager at Resorts International Hotel Casino, he had responsibilities in both the gaming and non-gaming areas of the property. He also worked for international forensic accounting firm Matson, Driscoll & Damico, LLP., where he performed forensic accounting work related to the 2001 attack on the World Trade Center and the 2003 collapse of a parking garage then under construction at a hotel casino in Atlantic City.
Levinson served on Linwood City Council from January 1, 2010 to July 10, 2012. He currently serves on the boards of the Atlantic County Partnership for Regional Economic Development and the Alcove Center for Grieving Children and Families, for which he is on the Mary Beth Davis Golf Classic Committee. He is a member of the AtlantiCare Young Professionals Planning Committee and of the City of Linwood's Blue Ribbon for Excellence Award Committee and the Economic Development Committee. Levinson coaches youth sports for the City of Linwood.
Levinson attained his Bachelor of Science degree in accountancy at Villanova University, Villanova, Pennsylvania, and his Master of Business Administration degree at Thomas Edison University, Trenton, New Jersey.
Levinson was born and raised in Atlantic County, where he has lived and worked most of his life. He resides in Linwood with his wife and two children.