Government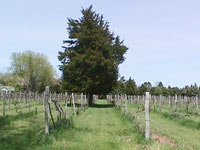 Linwood was incorporated as a city in 1931, although the community encompassing the area traces its existence to colonial times. Indeed, some homes still remain and, preserved and restored, are opened to the public for inclusion in historic tours.
The city is governed by a mayor-council form of government. The mayor is elected for a four-year term, six ward council members are elected for three-year terms on a staggered basis, and one at-large council member is elected for a four-year term. The council exercises the legislative power of the city by adopting ordinances and resolutions. In addition, the council is responsible for the approval of the city budget, the establishment of financial controls and setting of all salaries of elected and appointed officers and employees.
The City Clerk/Administrator is charged with directing the day-to-day activities of City government.