About Linwood
The City of Linwood is a suburban community located in Atlantic County, New Jersey. The city comprises an area of four square miles lying approximately nine miles to the west of Atlantic City and bounded by the municipalities of Northfield, Egg Harbor Township, and Somers Point.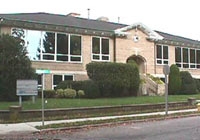 Linwood Municipal Library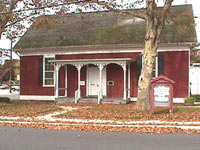 Linwood Historical Society
The City is accessible by land via the Garden State Parkway, a major north-south artery which is adjacent to the City and provides access to New York City, and via the Atlantic City Expressway, which is five miles distant and leads directly to
Philadelphia. The Parkway going south connects with the Cape May-Lewes ferry service, which provides a convenient, modern method of crossing the Delaware Bay to points south. Atlantic City International Airport (approximately twenty miles distant) provides both commuter and regular air travel to major eastern cities and beyond.
Linwood is primarily a residential community with a relatively large proportion of its residents employed in professional services or executive positions in the city and its neighboring municipalities.
The city is widely known for African violets grown at Fischer Farms and orchids from Brighton Farms. The Linwood Care Center by Genesis Healthcare, one of the largest facilities of its type in the state, is another major contributor to the city's economy.